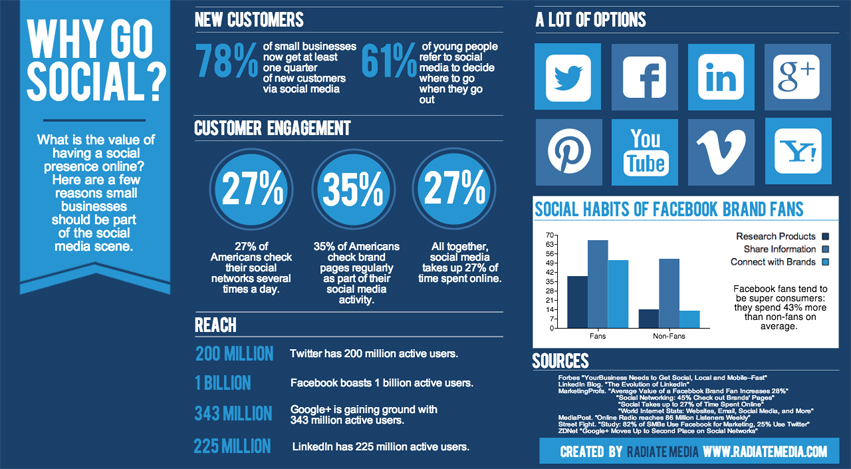 As evidenced in the above graphic by Radiate Media, social media has become a cornerstone in the foundation of any successful company, and in no other industry is a solid social media plan more necessary than in sports. The constantly evolving world of sports is very fast-paced, and social media is a perfect platform to directly connect with your fans and supporters. We live in a society that wants all of its information at its fingertips, and social media literally does that for them.
For the above mentioned reasons, it is imperative that any organization or individual athlete is actively engaged in social media. Here at Resolution Sports, we can organize a constructive and effective online strategy for you, with specializations in such channels as Facebook, Twitter, YouTube, Instagram, Snapchat and many others.
Contact us today at info@ResSports.com to discuss implementing a proper social media strategy for you or your organization. We look forward to connecting with you!